The best permanent home for successful software businesses
We help entrepreneurs who care deeply about their teams and customers and who want to avoid seeing their business end up in the wrong hands. When you're ready to sell, we'll provide a long-term solution for your business and help it grow into the future.
Legacy is our priority
Building successful businesses takes years of hard work and commitment. Banyan was established to protect what people have built and to help carry that success forward into the future.
Buy, hold and
grow for life
We preserve the legacy of your business—for you, your team, and your customers. Unlike other buyers, our plan isn't to resell your business. We provide a permanent home that gives your team and customers confidence and stability in their future.
Resources for
long-term success
As a large family of successful software businesses, we connect you to expertise and resources that keep you thriving. Whether it's enhanced sales and marketing or assistance recruiting top talent, we're here to help drive growth.
Ongoing
independence
The best operating decisions are made by the people closest to your employees and customers: your management team. We follow a decentralized model that empowers and supports your team in running the day-to-day.
What we look for
in our businesses
If you own a successful enterprise software business and are thinking about selling, Banyan could be the place for you. Our businesses generally meet these criteria:
History of profitability with annual revenues greater than $2M
Profitable with a high contribution of recurring revenue
Market leadership with a strong, defensible position in a niche area
Great customer relationships characterized by high retention and satisfaction rates
Highly engaged team with happy, committed employees and low turnover
Let's talk about
your business
Complete the form below and our team will be in touch for a confidential chat to answer any questions and see whether Banyan is the right fit for your business.
"Having been through this process several times in the past, I found that my gut was right in selecting Banyan. I knew if we selected a firm with a long term view and strong morals, the details would work themselves out."
"Selling a company you've spent 20 years growing is no easy decision. Finding a buyer who relates to your desire to protect that legacy and its employees is a challenge. The promises you read about have been a true reflection of Banyan's operating principles."
"After vetting dozens of potential partners over the years, I came to see that there are major philosophical differences between traditional investors and my goals for future growth. When I met Banyan, I quickly realized that our business vision and philosophies lined up exactly."
Candor and transparency — every step of the way
Our straightforward acquisition process focuses on building trust and mutual alignment. We are able to close quickly to minimize the impact on you and your team.
Continued legacy
We plan to hold our businesses forever and will provide the capital to invest in building the company's products and teams for decades.
Employee focus
Banyan appreciates the strong relationships a privately owned business nurtures with employees and we are committed to building the best workplaces in the world.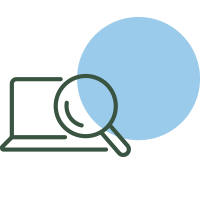 Experts in software
Our focus on enterprise software businesses ensures we are well prepared to evaluate your business quickly and execute on growth after the transaction.
Quick decisions
We respect the value of your time and will work hard to respond to all inquiries within 24 hours and can make acquisition decisions quickly.
Flexible terms
Our terms are flexible and we will work in partnership with you on a structure and post-acquisition role that is right for you.
Fair valuations
We acquire healthy businesses and have a strong sense of market valuations. While fit is important, we know that the valuation is too.
Join a supportive family of thriving companies
100% referenceable with Banyan owners
Seller story
My husband and I built our company with our own funding and sweat equity. Without the demands of debt and private equity, we were always free to make decisions that were in the best interest of our clients and our employees.
Seller story
Deciding to sell your business is not easy! After long discussions about the future of our business, we concluded that the best long-term decision would be to seek a strategic buyer. Our desire was to find a partner who would ensure continuity for our customers and staff.